Porcelain Wall Art & Sculpture
Alice Riehl creates porcelain mural installations and sculptures. In Alice's artwork nature comes to life under a metaphorical and idealized shape. She captures its impressions and impulses to relate an oneiric universe, and invite to a three-dimensional journey into imagination and wonder
Alice discovered porcelain in 2003 during her training in Sèvres. Seduced by its softness, unpredictability and capacity to reflect light, she decided it would become her medium of choice. As a family inheritance, she started combining it with lace. This has been the signature of her work ever since. Alice entirely and exclusively models each piece in her studio located in Paris.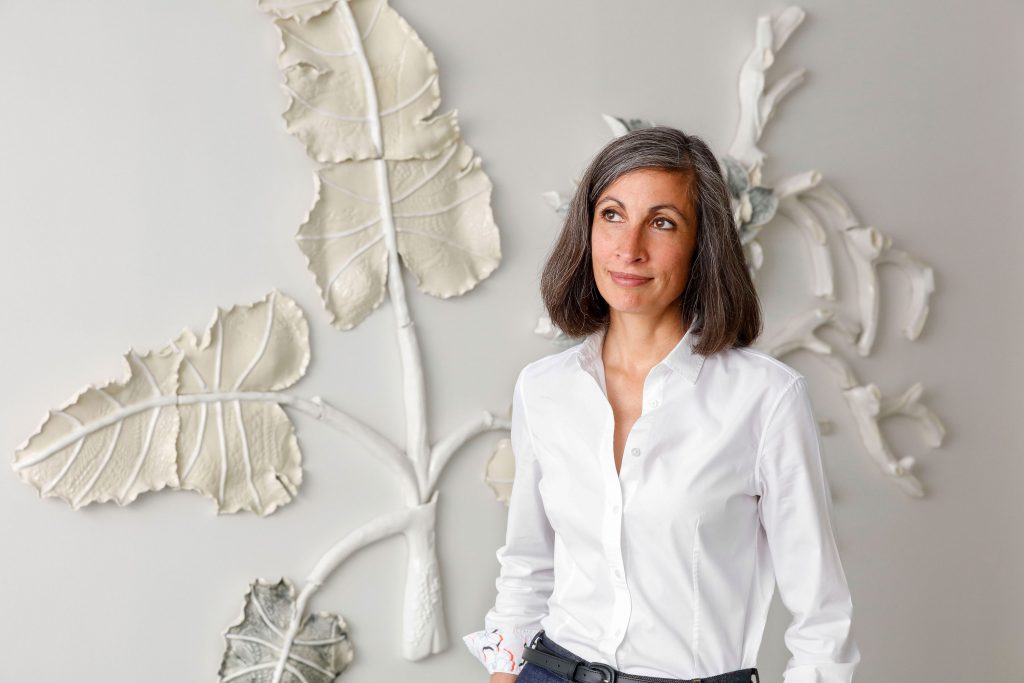 Mural Installations In Situ
Alice collaborates with Interior Designers, Art Consultants and Galleries all around the world to create on-commission exceptional projects.
She started working on wall art in 2010 in order to get a larger field of expression for her artwork. Since then, her artwork inhabits private and public spaces around the world: lobbies of international hotels, like the Intercontinental in Marseilles or the Four Seasons in Athens, luxury lodges, like the Holy Deer in Rome on Piazza Navona as well as private residences. Alice composes a multiple scales melody according to her encounters and inspirations.
Explore a selection of TV reports about Alice Riehl's work
Do you have a potential project you would like to discuss or simply want to get in touch?
Please use the contact form below.