The Intercontinental – Hotel Dieu in Marseilles, stands in a prestigious 18th century building nearby the city's famous Old Port. The historical premises were transformed into a luxury hospitality resort with spectacular views on the old town neighborhood and on the Mediterranean Sea. The interior decoration is a subtle blend of old and contemporary, with marine inspirations.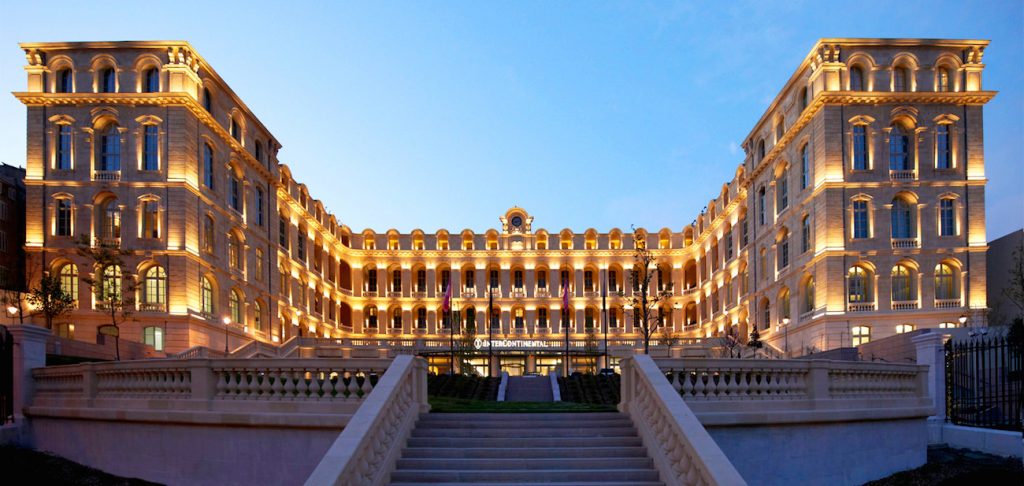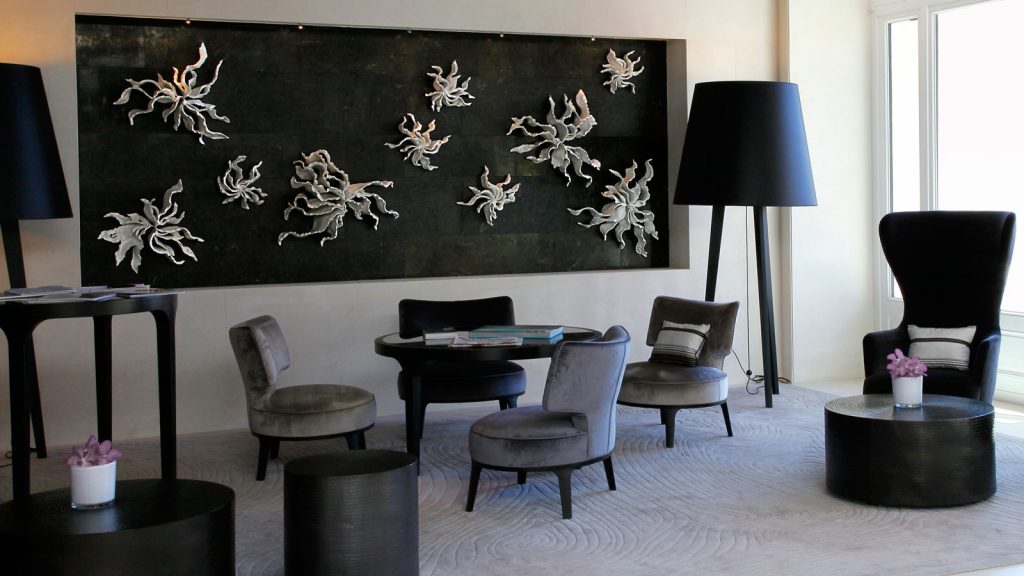 The intention is to convey a submarine atmosphere when guests step into the hotel welcome area. The niches located in the different parts of the lobby materialize some aperture on the Mediterranean Sea. Alice Riehl created two original porcelain mural installations called Algues, the French word for seaweed. The size of the wall art was calculated to fit in a wide space, furnished with oversized items (seats, lamps and other pieces of furniture). The diameter of the largest sculptures is approximately 1 meter, to adjust to this specific scale.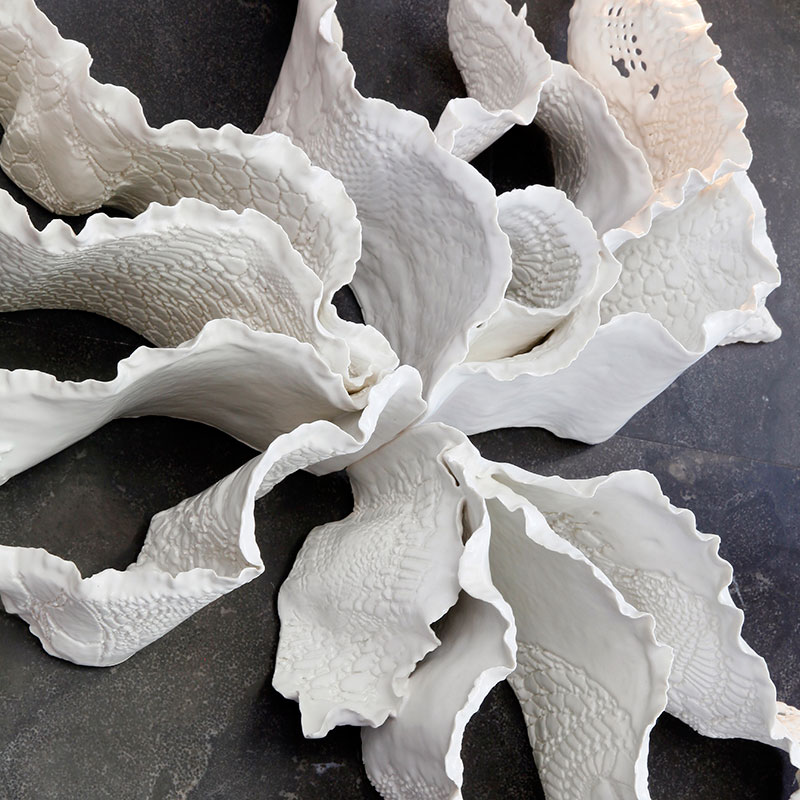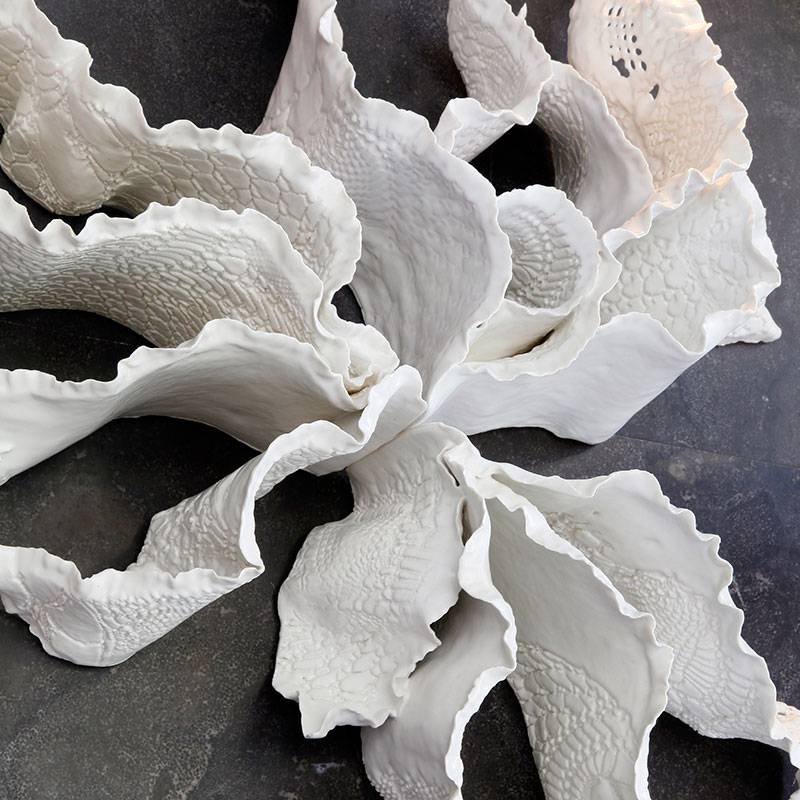 The porcelain sculptures gently undulate on the walls, like windows on the sea world of the Mediterranean under waters. As a homage to Marseilles' traditional lacemakers, Alice added some delicate imprints of lace on the porcelain sculptures. Rib or scale, the veined texture constructs some ambiguous perception between animal and vegetal. The star-shaped design of the sculptures is inspired by Posidonia seaweeds and sea anemones. Both belong to the endemic species of the fauna and flora of the Mediterranean Sea. Posidonia being the aquatic plant the most common in these waters, it is also highly important to the biodiversity of its ecosystem. The sea grass beds quietly incline under the slow and steady horizontal and vertical water displacement of the Mediterranean under water currents, and so also do the tentacles of the beautiful sea anemones. The wall art is an expression of the peaceful motion of the Mediterranean richness.