A LUXURY LODGE IN A FORMER POPE'S PALACE
In the baroque Palazzo Pamphilj, situated directly on Piazza Navona, the Holy Deer San Lorenzo City Lodge epitomizes the richness of Roman history. This residence was built by Pope Innocent X in the seventeenth century as a symbol of his family's power. The luxurious 350-m2 space is graced by stunning baroque frescoes, mixing heritage with modernity, and creating a dream of timelessness, beauty, and perfection.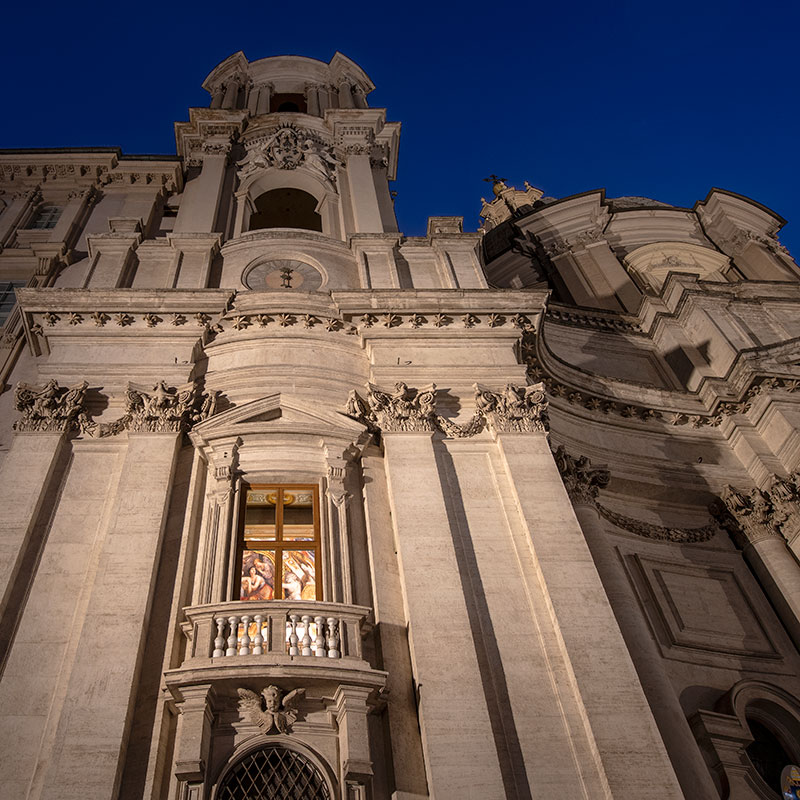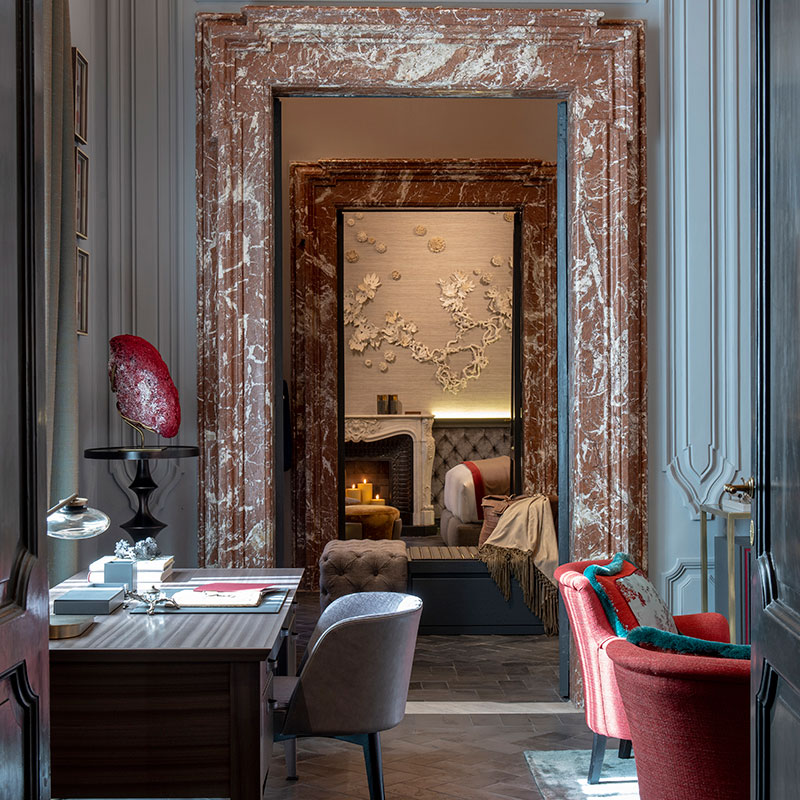 The Lignage porcelain wall art by Alice Riehl is installed in one of the two bedrooms of the apartment. The muted grey tones of the walls lend a sense of calm to the ambiance, steadying the soaring heights, which range up to five meters, and parrying with the optical effects of the frescoes that further accentuate the scale. The dialog between the mural installation and the ceiling's baroque frescoes creates a space of rare beauty and intimacy.
The Lignage wall art echoes with the ambiguous and romantic history of Pope Innocent X's family. Built in the seventeenth century as a symbol of his family's power, the Palazzo was also the theater of an intriguing story of the forbidden love between the pope and his sister-in-law, Olimpia Pamphilj. The Lignage wall art is all about the representation of a family and its bonds through the form of the genealogical tree. The characteristics such as the number of members, their place and position are usually depicted by the branches forming the general structure of the tree. The balance or unbalance, density or lightness of the branches tells a lot about the pictured family, and the story can begin. In the Lignage mural, the branches become tortuous body-shaped lianas interacting with one another with different situations and levels of tensions, illustrating relatives interplaying. A luxuriant foliage, and a sparkling blossoming arise from this peculiar trunk of blood ties.