RESTORING AN ICONIC PLACE
Chaumet was the first jeweler to take up residence at the famous Place Vendôme in Paris. To celebrate its 240th anniversary and restore the splendor of the historical premises, the world-renowned jewelry house has completely renovated its prestigious flagship. The spaces have been redesigned and connections reinvented, all contributing to recreate the building's original vocation as an exceptional Parisian residence.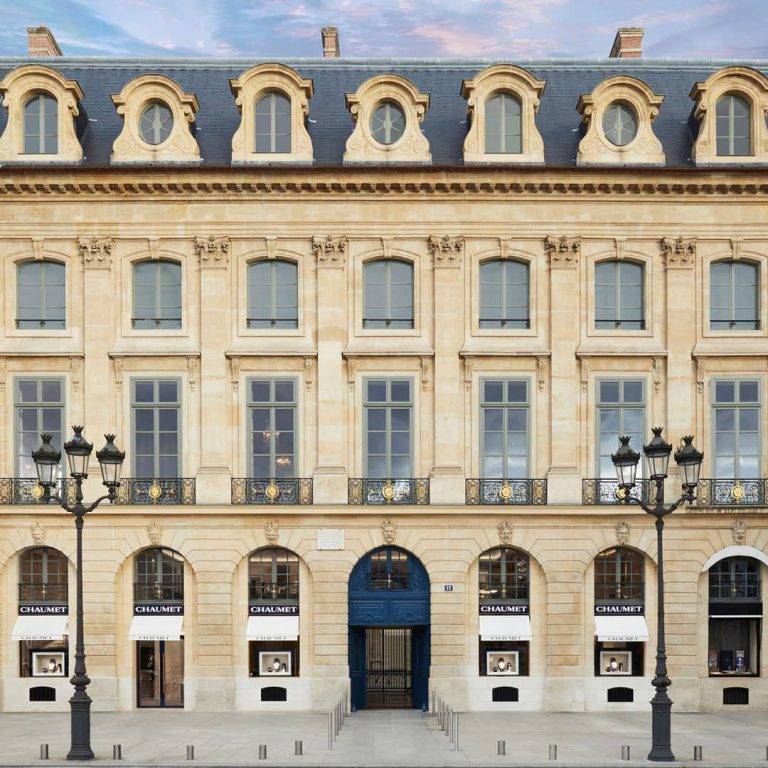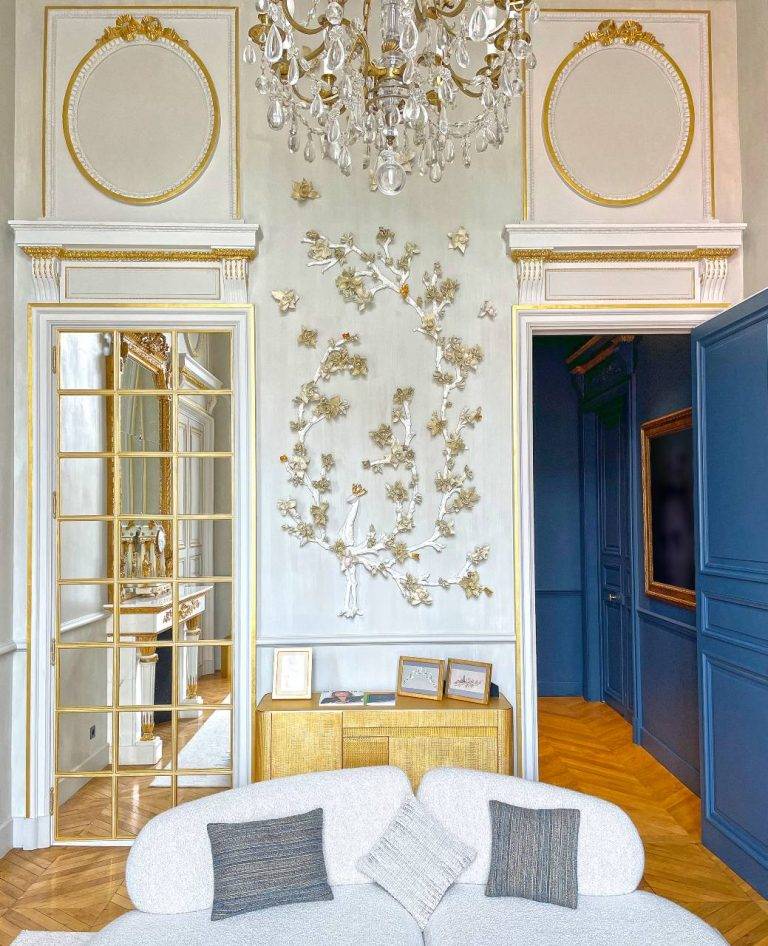 The architect drew inspiration from the structure of tiaras, the essence of Chaumet's savoir-faire. Tiaras have a firmly constructed, stable base to which poetry, lightness and femininity are affixed. Alice Riehl's Autoportrait porcelain mural installation participates in an invitation to an inspiring journey punctuated by jewels, intimate salons and sumptuous decors of gold, wood, and stone. As a fable about the practice of selfies, a reflection about image and appearance, seduction, and empowerment, Autoportrait is the perfect piece of artwork to stand in a private salon for very important guests and customers.
THE ALLIANCE OF TWO CREATIVE UNIVERSES
Nature is made sublime in the high jewellery collections of Maison Chaumet, its virtuosity emphasizing the beauty of flowers, leaves, insects, or birds. The magnificent flowering of magnolia in the spring, and the fascinating seduction danse of the peacock fanning its tail, are at the origin of the Autoportrait mural, connecting with the creative universe of Chaumet. A special attention is given to details to enhance the impression of profusion, with magnolia flowers from buds to wilted flowers. Parade and luxuriant blooming allude to the refined art of ornament. As a tribute to the famous Tiaras of the Maison, the peacock's crest turns into a crown. Subtle shades of smooth glaze on porcelain combine with slight touches of gold on the peacock's crown and on magnolia flowers, echoing to the jewels and moldings of the place.