Château Dauzac, a Grand Cru Classé Margaux wine according to the 1855 classification, is located near the Gironde estuary. Guided by the conviction that a great wine should rise above trends and fashions to best express its terroir, Château Dauzac wines unveil a nicely complex bouquet with a subtle balance between the richness of its tannins and the aromatic diversity of its supple fruits, emblematic of great wines for ageing, illustrative of the prestigious Bordeaux region.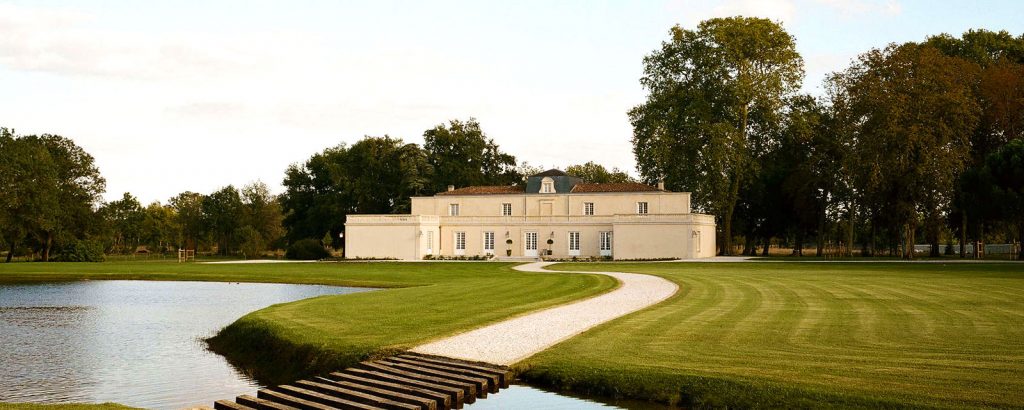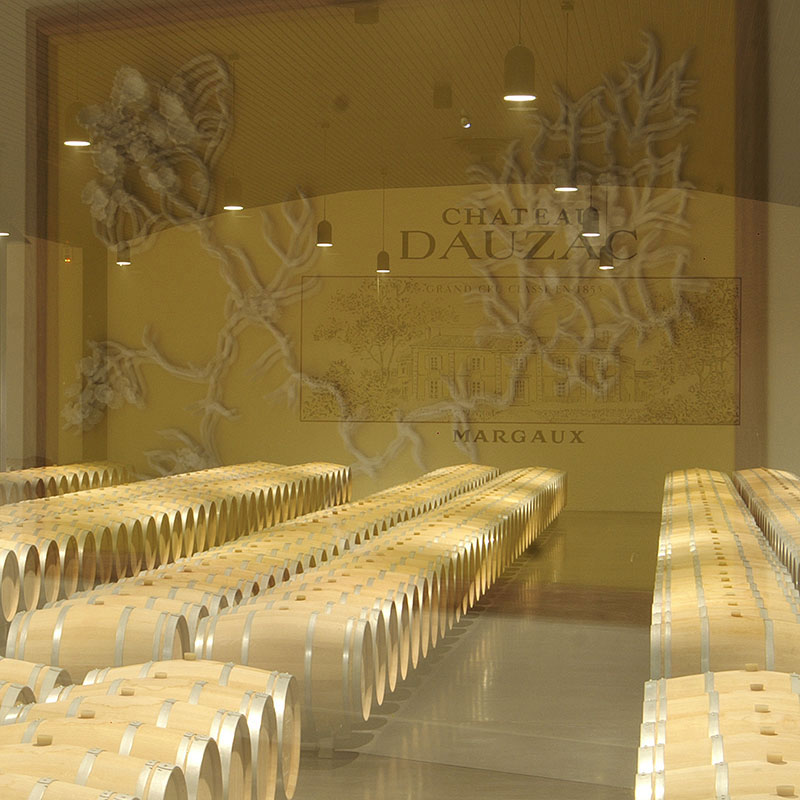 In the main building of the Dauzac property, a typical Maison de Maître from the eighteenth century, the tasting room was revamped to offer an exceptional view on the magnificent wine storehouse with hundreds of oak barrels. This is a symbolic place where guests immersed themselves into the very heart of the winery, while tasting the precious vintages of the house. Dauzac's Management team was looking for a wall art that would symbolize the prestige of the vineyard and its connection with nature.  The curves of Alice Riehl's Porcelain mural installation Decrocheté wonderfully epitomizes the outline of the vine, in reference to the French tradition of ornamental arts.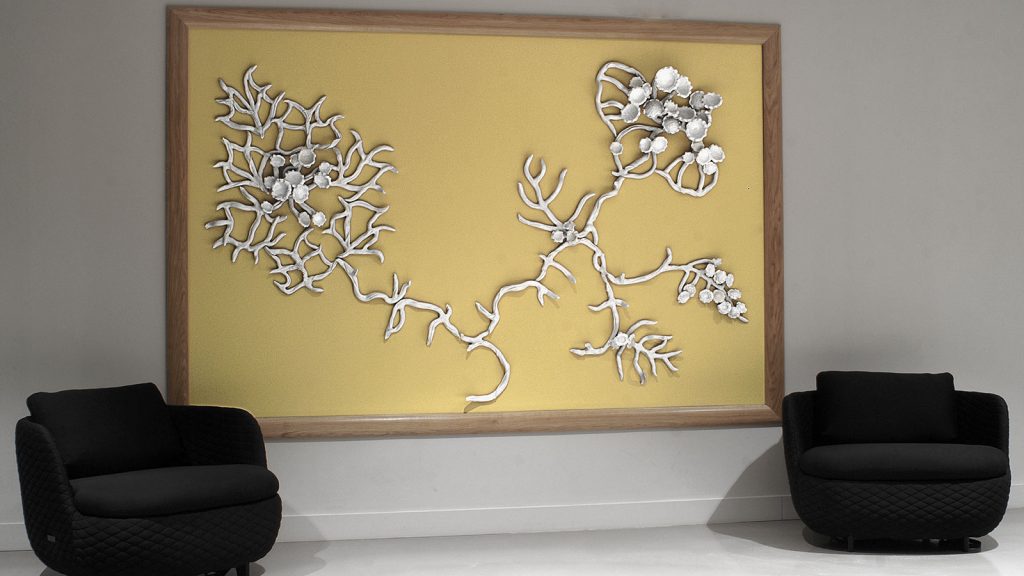 This wall art reveals the essence of Alice Riehl's work on the arrangements of lace and crochet, and their affiliation with the vegetal world. Originally, Décrocheté illustrates the symbiosis between lace and porcelain. The pattern of the lace was here deconstructed and reinvented in a new design coming to life on the wall, as a wild vegetation. Like vine stocks, the porcelain describes strange and curvy trajectories on the wall. Surrounded by a thick and raw wooden frame, and installed on a yellow background, the porcelain mural is also a nod to the distinctive label of the legendary Chateau Dauzac bottles.